College Credit Plus
Important Dates to Remember for the Spring 2021 Semester
*Please note your high school/career center may have different deadlines for their students. Be sure to check with your counselor to find out their testing/registration deadlines*
Application Deadline for new CCP students
New Student Registration Deadline for classes online or on NCSC's campus
Current Student Registration Deadline for classes online or on NCSC's campus
Spring 2021 14-Day Course Drop Deadline
Spring 2021 Last Day to Drop
Important Dates to Remember for the Summer 2021 Semester
*Please note your high school/career center may have different deadlines for their students. Be sure to check with your counselor to find out their testing/registration deadlines*
Application Deadline for new CCP students
New Student Registration Deadline for classes online or on NCSC's campus
Current Student Registration Deadline for classes online or on NCSC's campus
Summer 2021 14-Day Course Drop Deadline
Summer 2021 Last Day to Drop
Important Dates to Remember for the Fall 2021 Semester
*Please note your high school/career center may have different deadlines for their students. Be sure to check with your counselor to find out their testing/registration deadlines*
Application Deadline for new CCP students
New Student Registration Deadline for classes online or on NCSC's campus
Current Student Registration Deadline for classes online or on NCSC's campus
Fall 2021 14-Day Course Drop Deadline
Fall 2021 Last Day to Drop
Find Your Path
Your College Credit Plus classes can lead to an Associate Degree at North Central State College. Click on a pathway to see the courses you need to begin your degree.
Maybe Not Our Degree
Credit from North Central State can be transferred to another college to continue a bachelor's degree.
Click one of the buttons to see courses that are guaranteed to transfer to any public college or university in Ohio.
Transfer Assurance Guide (TAG)
Ohio Transfer Module

Tuition Freedom will cover up to 64 credit hours of tuition for former College Credit Plus students who are pursuing an associate degree.
Learn More About Tuition Freedom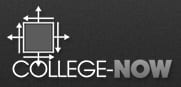 College-NOW is a two year program that allows high school juniors to earn their associate degree during their last two years of high school.
Learn More About College-NOW

, opens in a new window