RSVP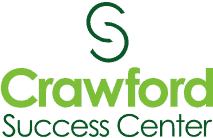 Join us for the 1st "Building Pathways through Partnerships" hosted by North Central State College's Crawford Success Center and the Crawford County Business Advisory Council. The "Town and Gown" event will be held on Friday, August 9th from 8 am-10 am and is designed to take the next step in building a robust local economy.
Through affordable workforce training programs, that are tailored to Crawford Counties in-demand careers, we can begin to address your business needs. With your help, we will identify the communities challenges, identify top priorities, and set action items with deadlines to address the most immediate needs through education and training. Two key programs are currently in development, and a high-level overview will be shared.
Keynote speaker Lisa Workman, President of The Community for Crawford County Foundation, will shed light on the emerging trends and requests for support that are coming to the foundation, along with thoughts on how to address the most vital needs. The morning will culminate with a plan of action that will drive future programming at the Crawford Success Center.
A light breakfast will be served to start at 7:30 am. We will begin the event promptly at 8 am.
Please RSVP by submitting the form below.