Manufacturing Technology Operations Management, AAS
$47,000 - $59,000*
These estimated earnings are for employees who have completed their associate degree in Manufacturing Technology Operations Management. Career advancement is available if you transfer your credits toward a bachelor's degree. As experience and education increase, you can expect to earn significantly more during your career.
For more information on regional jobs and pay, go to NC State's Career Coach page.
*Earnings figure is based on EMSI employment information for north central Ohio.
$15,671 - $12,690 = $2,981 in net cost*
The calculation above includes the following:
The estimated current cost of tuition, fees and books to complete a two-year associate degree in MTOM at NC State is $15,671.
Minus the average amount of financial aid ($6,690 x 2 years) students received. NOTE: Your financial aid could be higher or lower than this average.
Leaving just $2,981 to be funded by other sources — which may include additional scholarships, grants and loans. Many students opt for payment plans to avoid debt. Employed students should inquire with their employers about the possibility of reimbursement for educational expenses.
Three out of four NC State graduates have $0 college debt. We will work with you to explore every source of financial aid available.
*These figures were calculated using data available when this information was published.
$47,336*
Estimated cost of two years of instruction and attendance at a four-year public institution in Ohio.
$86,064*
Estimated cost of two years of instruction and attendance at a four-year private institution in Ohio.
*This estimate is an average of the cost including room and board for residential students.
A graduate of the Manufacturing Technology Operations Management program will be involved in the production and/or maintenance of various types of production dies. The technician may work in a job shop, maintenance shop, or directly on the production floor. Troubleshooting and problem‐solving skills will be a requirement of this position due to the complex nature of the computerized machines used today.
Most graduates will find employment in both large and small manufacturing companies. They may also find work in government and military agencies, service organizations, or research and development. The individual that has an interest in knowing how things work, determining how to repair and improve processes and equipment, as well as an interest in problem‐solving may find manufacturing technology an appropriate career choice. The individual should have an interest in and an aptitude for mathematics.
The student in the Manufacturing Technology Operations Management program will study machine technology, manufacturing AutoCAD, CAD/CAM/CNC programming and operations, super abrasive cutting and grinding, tool and die design, die mechanics, press technology, and applied die construction. The Associate of Applied Science degree is awarded for the completion of this program.
Program Learning Outcomes
Graduates will:
Demonstrate effective oral communication and written communication skills.
Use computers in solving technical problems.
Demonstrate safe work habits along with care and maintenance of equipment.
Develop mathematical skills in algebra and trigonometry using analytical problem solving methods.
Demonstrate principles of technical physics.
Demonstrate the use of computer aided engineering design using 2D and 3D, drawings, sketching, solid modeling along with a basic understanding of machining processes used in manufacturing.
Apply basic computer numerical control programming and machining elements. Fundamental application of CNC code generated by PC software.
Problem based application dealing with press technology and metal stamping dies. Basic press set‐up and presses used in the manufacturing industry.
Demonstration of correct die and applications needed.
Basic knowledge of course content and applied learning through lab trainers in: Electrical, Mechanical, Hydraulics, Pneumatics, and Program Logic Controllers.
Demonstrate ability in chemistry as it relates to atomic structure, compounds, solutions, acids, bases, salts, solvents, plastics and plating.
Demonstrate an understanding of fluid control concepts that are important to die construction.
Industrial skills required for manufacturing based operations in both methods and application of skill sets required to improve efficiency and effectiveness of area business.
Where You Could Go
The career opportunities that exist for graduates of Manufacturing Technology Studies are found in design, development, and implementation of engineering plans. Opportunities also exist for individuals who provide specification, fabrication, installation and monitoring of equipment. Additional areas of employment include plant engineering, manufacturing services, component manufacture, estimating, process control, inspection and testing, sales engineering, supervision of manufacturing processes, and assisting in research and development.
Job Demand
Nearly 100% of NC State graduates in this field are employed. There continues to be a ready market for those with drafting and design skills in our area. The programs are not narrowly focused; this offers greater flexibility in meeting the changing career opportunities in today's job market.
Program Accreditation
This program is Accredited by the National institute for Metalworking Skills.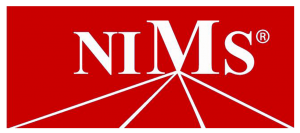 Scholarships
Scholarship funds are available for students seeking credentials from the National Institute for Metalworking Skills (NIMS) through a grant from the Gene Haas Foundation.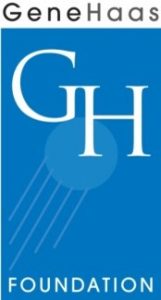 Year One
Fall and Spring
Choose one of the following:
Electrical Maintenance Certificate 31 Credit(s)
Manufacturing Tool and Die Certificate 30 Credit(s)
CNC Operations and Programming Certificate 32 Credit(s)
Semiconduter Maintenance Certificate 33 Credits (s)
Year Two
Fall Semester
BUSM 1010 - Introduction to Business and Entrepreneurship
In this course the student is exposed to a broad view of the business enterprise. Special emphasis is placed upon the role and importance of entrepreneurship and small-business management. The student will gain insight into the necessity and mutual interdependence of such key business functions as management, human resources, operations and quality, marketing, accounting, and finance. Additionally, the topics of globalization and economics are introduced. Throughout this course, the student will gain extensive experience in problem solving by means of applying basic business math skills to typical business scenarios. 
Required Prerequisite Course:
ENGL 0040, (minimum grade of C-), or qualifying placement test score
BUSM 1270 - Quality
Quality improvement is recognized as an essential function in any successful organization. Leading corporations have demonstrated that improved quality raises profits, reduces costs, and provides competitive advantage. This course will explore the foundations of quality, tools and methods for analytic study, and administrative systems for quality management.
ECON 1010 - Introduction to Economics
This course covers four topic areas: a) basic economic terms in microeconomics, b) basic economic terms in macroeconomics, c) a historical overview of major economic ideas and d) an exploration of a variety of economic issues. This course is recommended for students who desire a one term survey course in economics. In this course students shall be challenged to think critically and to formulate independent and well-considered conclusions about a variety of economic issues and policies at a personal level as well as at the national level. Upon completion of this course students shall be better equipped to rationally participate in current economic policy debates by understanding the historical evolution of economic system, institutions and ideologies. (OTM for Social and Behavioral Sciences TMSBS)
ENGL 1010 - English Composition I
This is a basic course in expository writing and critical reading. Students read a variety of nonfiction works and write summaries, analysis, essays, and a researched argument in response to their reading. Students learn to read actively and accurately and to organize, develop, and revise coherent papers appropriate for a college-educated audience. (OTM for First Writing Course TME001) 
Required Prerequisite Course:
ENGL 0040; (minimum grade of C-), or qualifying placement test scores
ENGR 1010 - Introduction to Engineering
This is an introductory course for engineering technology students. Students will develop a deeper understanding and appreciation of engineering, the problems engineers encounter and the contributions made by engineers in various disciplines. The ethics and responsibilities of the engineer will discussed. Lab experience includes the following PC applications: operating systems and hardware, word processors, spreadsheets, and engineering graphing. An introduction to computer programming is included with emphasis placed on using a PC to solve engineering problems and produce results.
Spring Semester
ACCT 1010 - Financial Accounting
This is an introductory course of study in financial accounting and financial reporting for business entities. (TAG# OBU010)
BUSM 1050 - Management
A study of the principles and practices relating to the successful management of modern business. Topics include planning, organizing, designing, and decision making. Ethics and organizational change are also covered. Cases are used to provide practice in the application of management concepts.
Required Prerequisite Course:
Take BUSM 1010  or completion of 22 semester credit hours.
CISS 1220 - Microsoft Excel
This course is an introductory course in spreadsheets using Microsoft Excel for Windows. Through a series of hands-on exercises, the student will create, edit, format, and print worksheets. Topics include: creating, saving, retrieving, formatting, editing, printing, creating formulas, using functions, naming cells and ranges, creating tables, creating charts, defining range names, validating data, sorting and filtering data, maintaining file organization, and using templates. 
ENGL 2150 - Technical Writing
Technical Writing is designed to develop design skills in the following written document types: brochures, proposals, research and analytical reports, and workplace correspondence. Skill development may also include summarizing and abstracting information, conducting primary research through interviews, surveys and questionnaires, as well as technical editing. Students will write a resume and cover letter, create a definition newsletter, write instructions, and create a technical marketing brochure. Students will participate in collaborative writing and produce a group oral presentation.
Required Prerequisite Course:
Take ENGL 1010; Minimum Grade C-
PHYS 1010 - Introductory Physics
This course will provide students with a general understanding, knowledge, and awareness of the physical world around them. Topics will introduce the concepts of mechanical, electrical and atomic physics with discussions, lectures, and laboratory experiences related to the principles of mechanics, heat, light, sound, electricity, magnetism, and atomic structure. This course meets the requirements for OTM in Natural Sciences TMNS.
Required Prerequisite Course:
Take MATH 0084 or higher with a minimum grade of C-
Total Credit Hours: 59‐61