Duplicating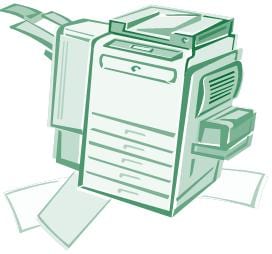 Submit your copy request on-line through My Services!
The Duplicating Center, located in room 60 Fallerius building, is a full service copy/print shop servicing NC State's printing and copying needs.
All copy jobs over 100 copies black and white or 10 color copies should be sent to the Duplicating Center to reduce the College's overall printing costs and to alleviate office copier congestion.
The Duplicating Center needs 48 hours for the completion of what you need printed. This allows us to give you the best possible services to you.
Mailroom Services - Facilities Service Desk
Mail Services Guide (PDF)

, opens in a new window
Submit your Mailroom request on-line through My Services!
The mailroom services include interoffice communications, USPS, UPS and Fedex shipping and receiving.
Mailroom hours are 7:30 AM to 3:15 PM Monday – Friday.
UPS is picked up 10:00 AM- 12:00 PM
Place a ticket through My Services Facilities Service Desk for:
Bulk mail
Pick for shipping
Damaged Items/Returns Shippment
Approximate Mail Run Schedule:
Kee Hall 9:00 AM & 2:15 PM
Fallerius 11:30 AM & 3:00PM
Health Sciences 12:10 PM
CDC 12:30 PM
Bookstore 12:20 PM
Shelby/Kehoe Ctr. 12:45 PM
Mail Processing can be reached at:
(419) 755-4748