NC State COVID-19 Response
Thursday, April 2, 2020
Dear students, faculty and staff of North Central State College,
As we end the second week of distance learning, I am encouraged by all of the effort everyone is making to keep our students on track toward their goals, while we all remain safe through our social distancing efforts.
One of the questions I hear most often is, when can we return – to campus, to normal, to how things were before? The answer is, I don't know. We are taking it one day at a time, with no expectations of returning to campus before the end of the semester. Both the Governor and the President are calling for social distancing efforts to continue until at least May 1st. Consensus shows that social distancing is slowing the spread of COVID-19. We currently will continue our distance learning efforts, and campus closure until further notice. I will let you know as soon as it is possible to return to campus.
This week we sent a questionnaire to every student asking them to share any difficulties they are having. We have received more than 100 responses so far. Many students are challenged with some form of technology needs to help them complete coursework. Some have difficulties balancing their studies with family obligations. I was pleased to see that a few students returned their questionnaire to let us know they are doing well. I appreciate that, and recognize the hard work that it is taking to maintain student success.
As we approach week three of our distance learning format, we know that the calendar shows that we are approaching the end of the semester as planned. We are working behind the scenes to plan how we can help students complete their coursework, lab work and clinical needs as expeditiously as possible. We are doing everything we can to help them stay on track toward their goals. Together we can make that goal a reality.
Continue to reach out to faculty, advisors, tutors, friends and more as we continue working through spring semester.
I am very proud of each of you for your commitment during these challenging times.
Dorey Diab, Ph.D.
President & CEO
Monday, March 30, 2020
To: Our amazing NC State students
From: Dorey Diab, President
Re: Moving forward despite the challenges
No words can express the gratitude I have for your effort as we transition all of your coursework to distance learning. I encourage you to remain committed to your dream of a college degree. I give you my personal assurance that we will do everything we can to help you during these challenging times because you matter.
You matter to us as both a student and as a future leader for our community.
How did the first week of distance learning go? I've heard of some difficulties. But for every challenge, I've heard numerous stories where faculty, staff and other students are helping each other to find solutions to meet those needs. Please reach out to your instructors if you need assistance. If they can help, I know that they will. I also know that they can refer you to additional resources like tutoring, counseling and more that might help you succeed.
Our immediate focus remains helping each student finish this semester safely and successfully.
As this crisis continues, we will continue to learn together even though we no longer see each other face-to-face. Let's not allow social distancing to become social disconnecting. The days ahead require us to communicate, stay in touch and work together; resolve to continue to be resilient, keep a strong, positive spirit and move forward with courage – together.
Together we will survive this evolving global pandemic. Together we will succeed.
Keep up the great work, because at North Central State College, you matter.
I believe in each of you,
Dr. Dorey Diab
President and C.E.O.
Sunday, March 22, 2020
Governor Dewine issues "Stay-at-Home" order signed by Dr. Acton
The Governor of the State of Ohio has issued a statewide Stay-at-Home order that will go into effect at 11:59 p.m. on Monday, March 23, 2020.
This requires yet another adaptation of our plans to serve the needs of our students. North Central State College will comply with the Governor's order. Beginning Tuesday, March 24th all offices will close until further notice. This includes the Child Development Center on our Main Campus.
If you need to pick up any materials, equipment, books, lab materials, etc. from the college, we will accommodate access on Monday, March 23rd. Contact the building administrator to schedule your visit:
Kehoe Center – Greg Timberlake 419-755-4740
Health Sciences – Kelly Gray 419-755-4823
Fallerius – Deb Hysell 419-755-4894
Byron Kee – Tom Prendergast 419-755-4712
Crawford Success Center – Amanda Sheets 419-755-9041
Please make arrangements to pick up everything you need from the college by the end of business on Monday, March 23rd.
Online resources and Student Services offices will work to continue meeting your needs using phone, email, zoom, canvas and other resources. Please check the links below regularly as we will continue to post updated information on the web pages for NC State's Coronavirus Response including:
Important messages and updates: click here
Resources for students available online: click here
Frequently asked questions: click here
During this emergency, please check your email account daily for important updates and information.
Thank you for your understanding during this ongoing emergency situation. Everyone at NC State is committed to helping you continue your education successfully, while we also take every precaution to keep you and our employees healthy and safe.
As your President, I am committed to bringing every resource at my disposal to make sure these goals are accomplished. I am confident we will make it through this pandemic together.
Dorey Diab, President and C.E.O.
Friday, March 20, 2020
An update on the College's Response to COVID-19 from President Diab 
In just two short weeks a lot has changed about the Spring 2020 Semester. I want to thank our faculty and staff for working so quickly to transition our courses into formats that allow distance learning wherever possible. I also thank each of you for your willingness to adapt to the realities required because of the continuing Coronavirus/CORVID-19 pandemic.
As your classes resume using distance learning next week, we will implement more changes in an effort to keep everyone healthy and safe.
Starting Tuesday, March 24, and until further notice, NC State staff members will be working from home. Access to some divisions and departments will require email or leaving a message so you can receive a return phone call. This change will include all offices in student services and advising. There are numerous connections to support services available online. Our newest page was built specifically to assist student during these challenging times.
All NC State buildings will be closed. The only exceptions will be:
Health Science Labs as necessary and arranged with your instructors.
Kehoe Center Labs as necessary and arranged with your instructors.
Offices in Byron Kee will be working remotely from home. Contact information is available online at https://ncstatecollege.edu/student-services/
Crawford Success Center: please contact Ms. Amanda Sheets at 419-755-9041
Fallerius 144 Computer Lab will be available for students needing access to a computer and the internet. This room will be open from 9:00 a.m. to 4:00 p.m. daily. Please enter Fallerius through the doors marked "A1" at the north end of the building. Students will adhere to the safety precautions and social distancing. Facility personnel will ensure proper cleaning and disinfection.

Additional computer labs may be opened if necessary.
The conditions we are facing are unprecedented and continually evolving as we continue to stay abreast of the recommendations and directives from the State of Ohio.
NC State has two primary objectives. First, we are committed to ensuring the safety of every member of our College community. Second, we want to make sure each of you continue toward your educational goals successfully.
Thank you for your efforts. We will get through this crisis – together!
Dorey Diab
President and C.E.O.
Thursday, March 19, 2020
Student Anxiety during the Coronavirus Pandemic. 
For many students, a lot is changing right now. This handout was prepared by UC Berkeley to assist students, faculty and staff recognize their own anxiety, and the signs of anxiety in others. NC State as a number of resources available for students and employees to seek assistance in these challenging times. Talk with an instructor, your supervisor or anyone in an office of NC State and we will work with you to connect. Go to Personal Counseling for more information.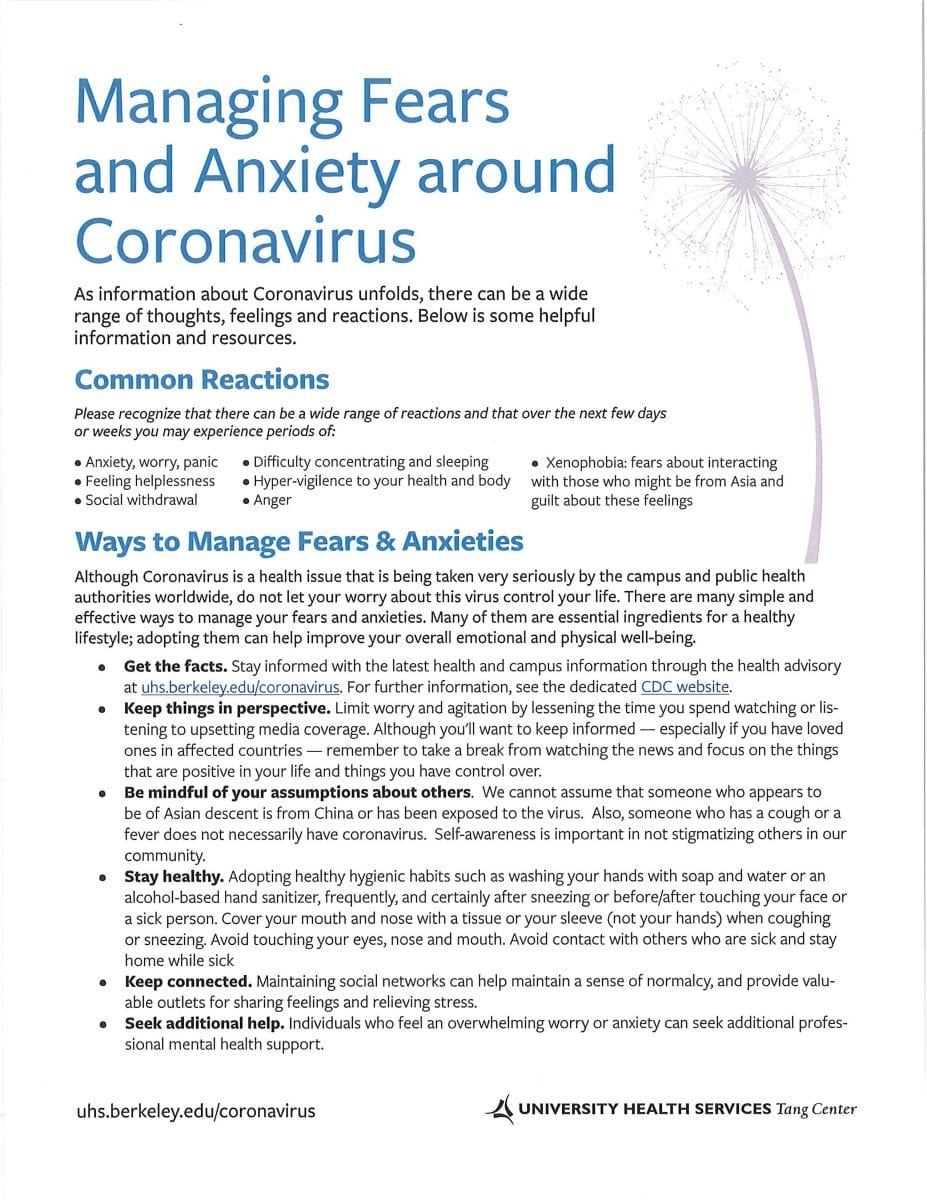 Tuesday, March 17, 2020
Classes will meet Wednesday, March 18th, Thursday, March 19th and Friday, March 20th to review how you and your instructors will collaborate to complete the semester successfully. 
If you have been contacted by your instructor and have a plan in place to continue your studies, you do not need to attend class in-person. Please contact your instructor if you have questions or need assistance.
If you have not heard from your instructor, please plan to attend your regularly scheduled class at the scheduled time, and be prepared to discuss your individual needs as a student – especially regarding your online access to course materials from off campus locations and to make special arrangements.
Everyone at NC State is working hard to ensure your success as we transition through these difficult times. Thank you for your patience and your efforts as we work together to complete the Spring 2020 term successfully.
Thank you for all you do to keep our campus safe for everyone.
March 11, 2020
Spring Break extended through Tuesday, March 17, 2020.
NC State College will be open for faculty and staff ONLY with NO classes on Monday and Tuesday, March 16-17.
CCP courses taught by high school faculty will continue their regular schedule at this time.
Students will return to campus on Wednesday, Thursday, and Friday March 18-20 so faculty and staff can meet with them once to determine whether each student has access to a computer or internet outside of the college.  If students do not have access to technology, packets will be prepared with assignments, exhibits, lecture notes, etc.
We have decided to curtail holding face-to-face classes beginning Monday, March 23, 2020. 
This means we will transition to Canvas, Zoom, and electronic formats.  At the same time, we are committed to ensuring the success of every student enrolled at NC State.  During these times, college offices will remain open.
Courses that cannot be moved online will have alternate plans that will be communicated to students.  This change is being made in the best interest of public health while ensuring the continuity of student education.
Infectious disease experts including the Centers for Disease Control, the World Health Organization, and the Ohio Department of Health agree that proper hand hygiene and social distancing will be most effective in controlling the spread of COVID-19. Social distancing is simply actions that reduce large gathering of people to slow the spread.  The College intends to scale up our support to students, faculty and staff to provide resources for those who may be unfamiliar with online education or other alternative delivery methods.
Currently there are no known members of the North Central State College who have tested positive for COVID-19.
Plans are in place to ask faculty and students about their travel as they return from spring break.
Furthermore, North Central State is suspending all out-of-state travel.  In addition, travel that is in-state, pre-paid, and deemed mission critical may only continue if approved by College administration.
"NC State is taking the necessary steps to preserve safety and public health that are in the best interest of our students and employees," said Dr. Dorey Diab, President of North Central State College.  NC State students are able to access updates to campus information regarding the COVID-19 online at: https://www.ncstatecollege.edu/corona-response.
Students and employees are highly encouraged to follow the health guidelines to prevent the spread of COVID-19 including:
If you are sick, or have mild symptoms of fever or cough, stay home.
Seek medical attention if you are seriously ill.
Wash your hands regularly with soap and water for at least 20 seconds.
Hand sanitizer is less effective than washing. Make sure it contains at least 60%alcohol.
Cover your mouth when you sneeze or cough using a tissue and dispose of it properly.
Avoid touching your face, eyes, nose, or mouth with unwashed hands.
Avoid close contact with people whether they appear sick or not.
Clean and disinfect frequently touched objects and surfaces.
Get a flu shot if you have not already done so.
Avoid shaking hands.
"The safety of our North Central State students, faculty, staff, and community is of the utmost importance," said Dr. Dorey Diab, president of NC State.  "The College will make adjustments as necessary following state recommendations to make these temporary changes as tolerable as possible. We encourage students to keep an open line of communication with their faculty members, and employees with their supervisors, and check-in frequently for the latest campus updates."
Coronavirus Response

, opens in a new window
Frequently Asked Questions

, opens in a new window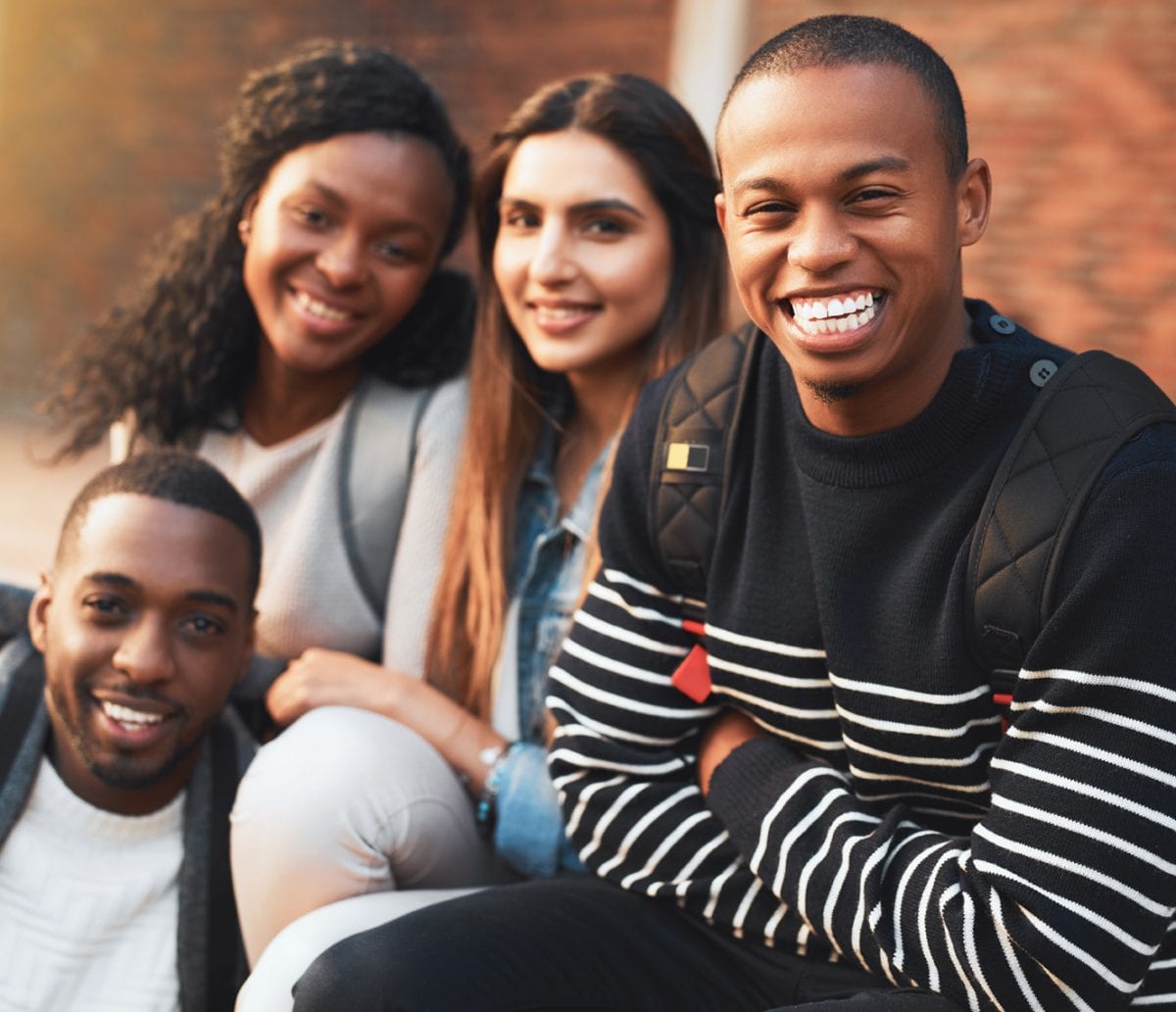 State & National Resources