Connect 2 Campus
In-Person and Zoom Events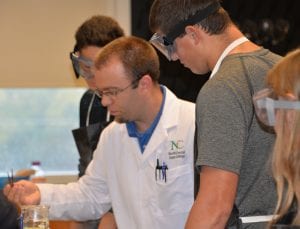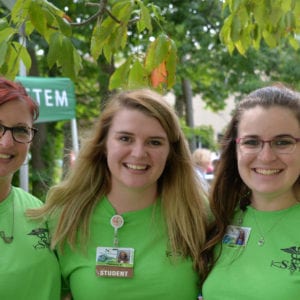 Explore your future in just an hour or so.
Connect to the North Central State College campus and see all it has to offer – the programs, the support, and the value!
We will answer your questions about our programs including:
All NC State Programs
Health Sciences
Business, Industry & Technology
Education & Public Services
Liberal Arts (AA/AS)
Bachelor of Applied Science in Mechanical Engineering Technology
Short-term certificates including Practical Nursing, Surgical
Technology and Animal Science
We'll also answer all of your questions about how to get started!
How to apply for admission
Answer questions about Financial Aid and the FAFSA
Credit for Prior Learning
College Credit Plus
Student Support Services
All of the scholarships available for 2021-2022
Main Campus - Health Science Building: Mansfield
Registered Nursing and all Health Sciences degrees
Registered Nursing and all Health Sciences degrees
Main Campus - Fallerius Building: Mansfield
Information about Liberal Arts, Transfer, Public Service, and Social Work programs
Information about Liberal Arts, Transfer, Public Service, and Social Work programs
Crawford Success Center: Bucyrus
Information on all degrees and certificate training programs including LPN
Information on all degrees and certificate training programs including LPN
Kehoe Center: Shelby
Business, Industry & Technology plus Bachelor's degree in Mechanical Engineering Technology
Business, Industry & Technology plus Bachelor's degree in Mechanical Engineering Technology
Virtual Events - October 2021
Registered Nursing and all Health Sciences, Liberal Arts & Transfer, Public Service, and Business, Industry & Technology degrees
Virtual Events - November 2021
Registered Nursing and all Health Sciences and Liberal Arts & Transfer, Public Service degrees
Business, Industry & Technology plus Bachelor's degree in Mechanical Engineering Technology
Crawford Success Center information on all degrees and certificate training programs including LPN